2019 TWD Dates (tentative)
Posted: June 02 2018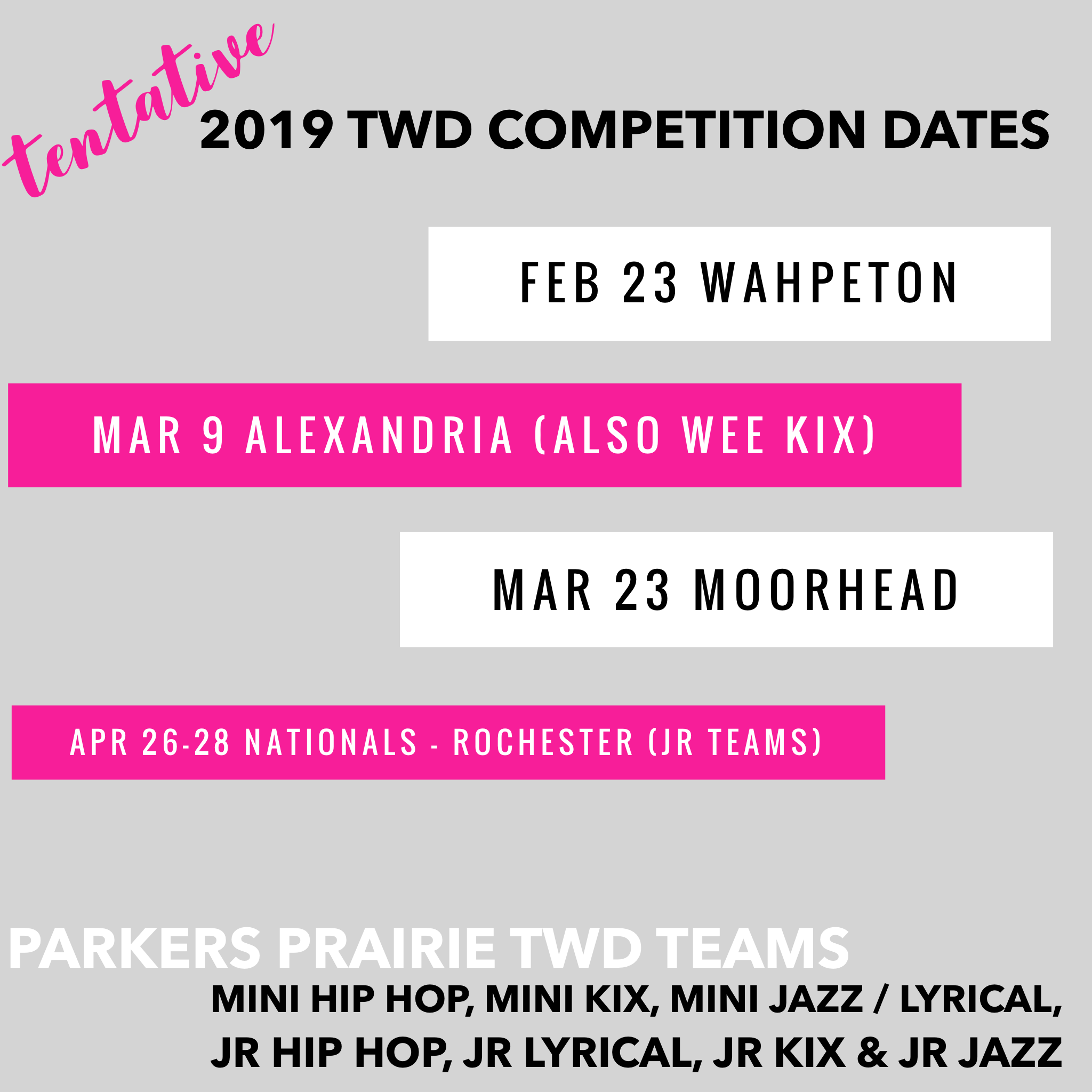 Who would like to be a part of our Parade Team?
Posted: May 10 2018
Calling all 4th - 12th grade dancers! Just For Kix - Parkers Prairie is putting together a Parade Team. This Parade Team will learn a simple parade routine with pom poms and be attending 4 parades (July 13th Henning - July 14th Bertha - July 21st Miltona - August 5th Parkers Prairie).
Dancers will need the following in addition to the Pink Sparkle Tank ($20) - black shorts, can be jazz shorts - black high waisted leggings (we will use the leggings when the weather is on the cooler side) - black or mostly black tennis shoes.
Dancers will learn the routine on Tuesday, July 10th - 7:00-8:30 p.m. Location: Parkers Prairie City Park, if raining we will meet in out Dance Studio. Class cost is only $13. For more information, contact Director Kristie at parkersprairie_mn@justforkix.com. To register your dancer, go online https://www.justforkix.com/…/parkers-pr…/dance-basics/18041/ today!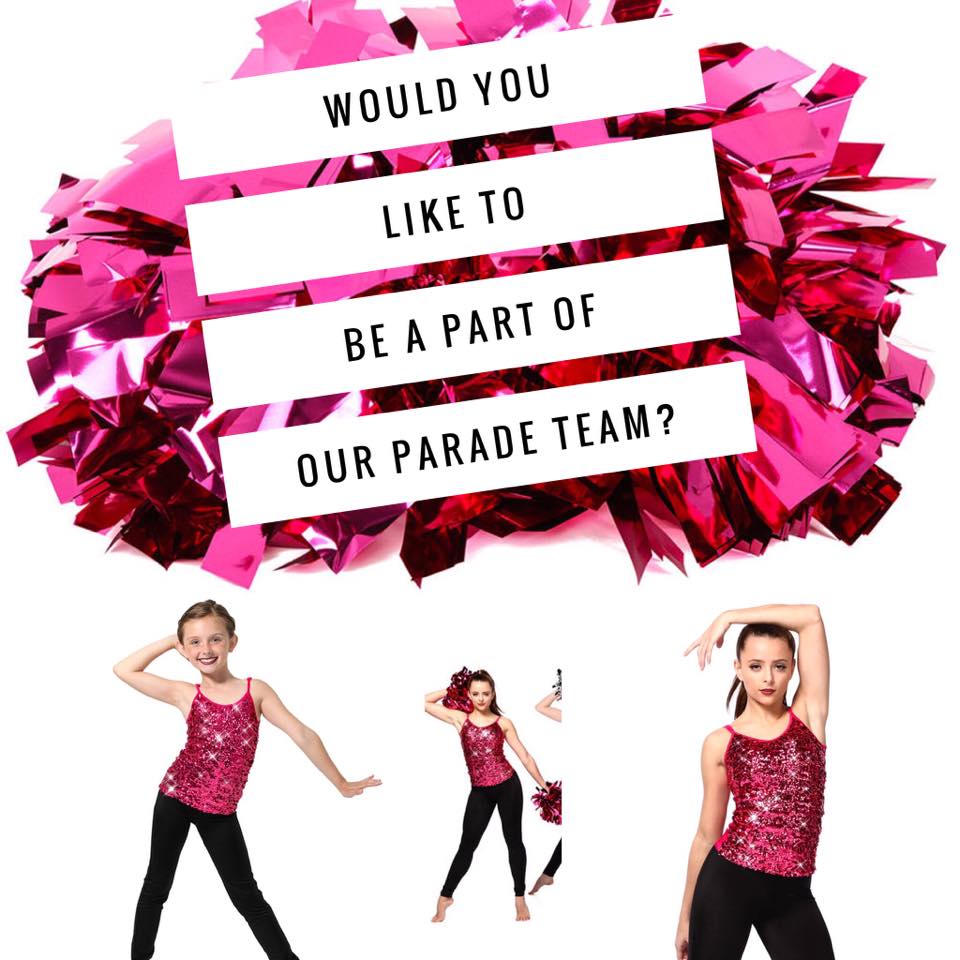 Summer Challenge - Stretching
Posted: May 10 2018
It is so important to continue with our stretching in our off months, not only is this a great activity to do with the whole family it will help you stay flexible and ready for our 2018-2019 season that starts in September.
Who is ready to do this challenge with me?!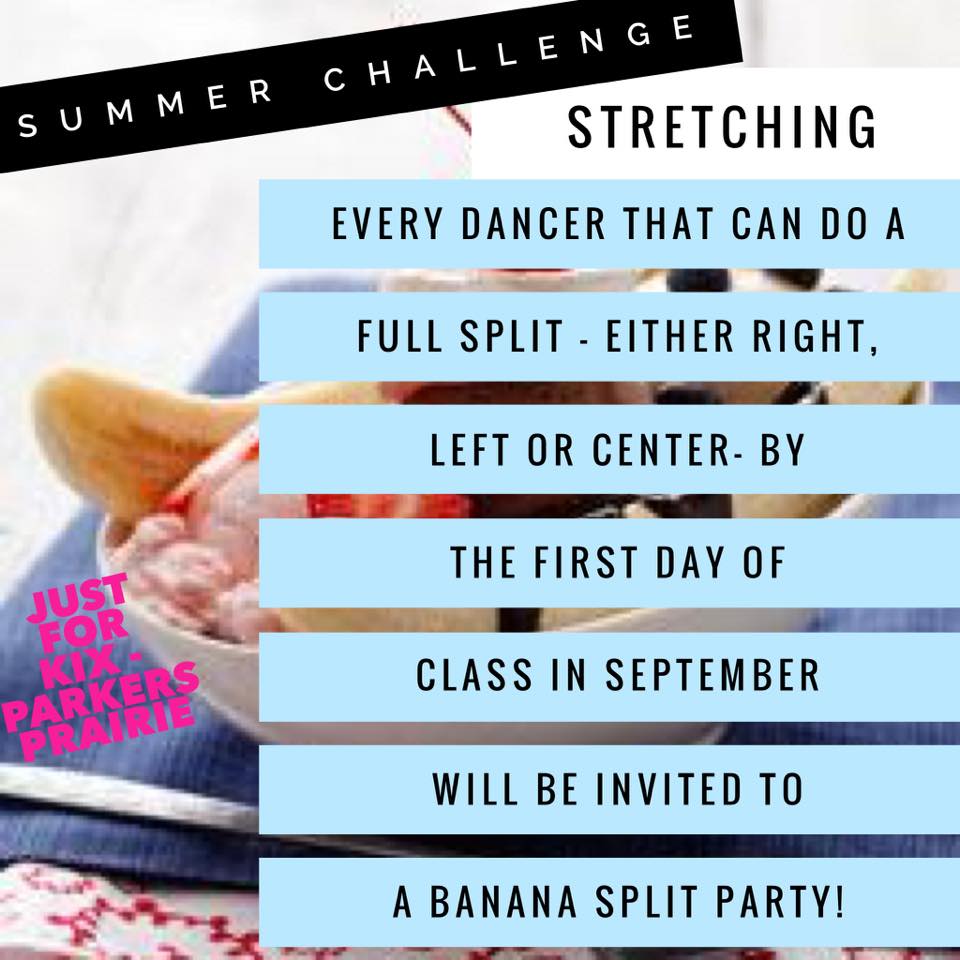 Link to 2018 Winter Show pictures
Posted: January 14 2018
Link to the gorgeous pictures taken by Jakki for our local Independent newspaper-> http://ppindependent.zenfolio.com/p593959679