1/23 No Classes
Posted: January 19 2017
Parkers Prairie schools have no school on January 23rd for a Teacher Workshop. Classes will be made up on Friday, February 10th
- Tiny Kix (Pre) 6:30-7:00pm,
- Wee Petites (K-1st) 7:00-7:45pm
- Hip Hop 7:45-8:45pm.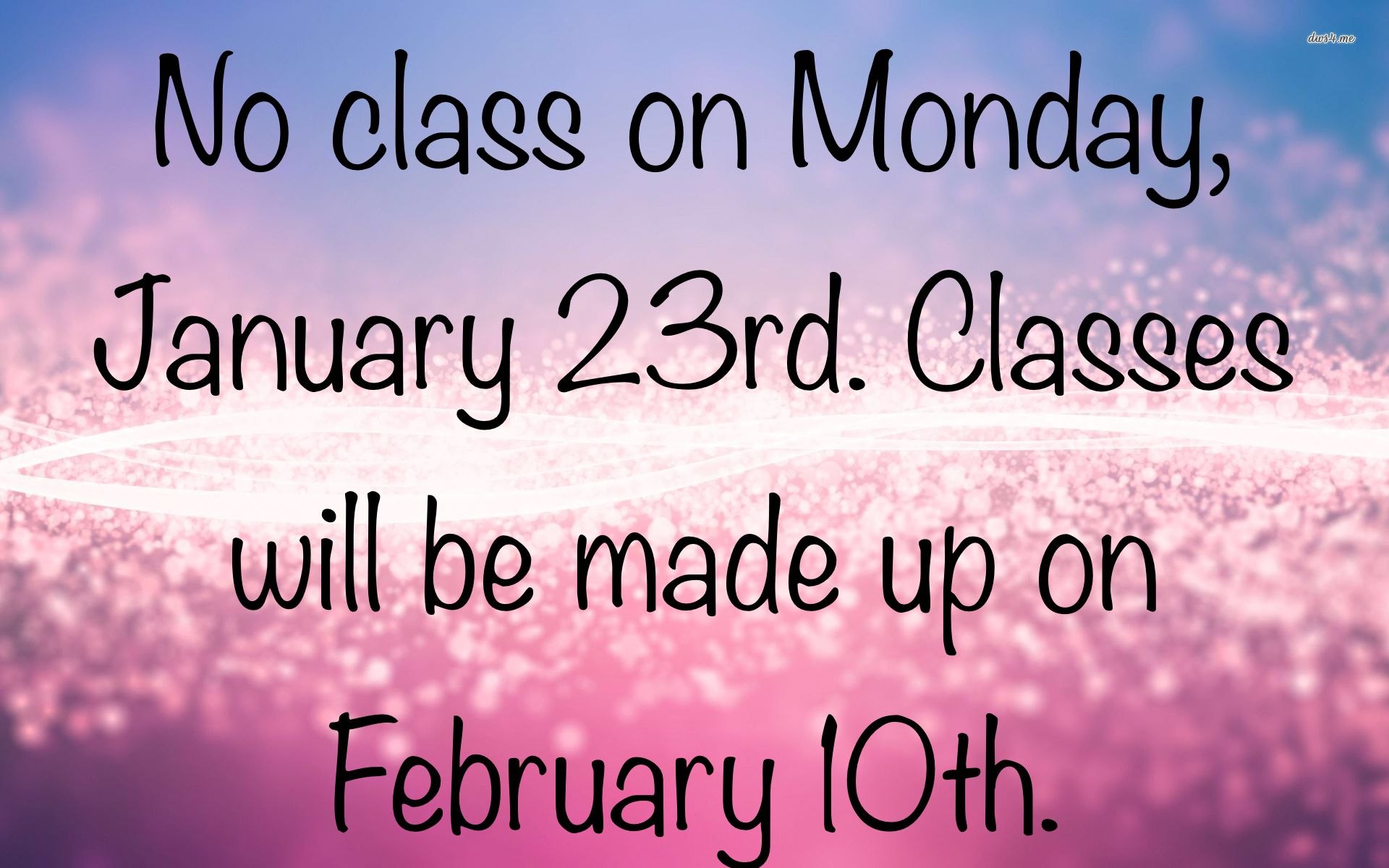 1/22 No Classes
Posted: January 19 2017
No classes on Sunday, January 22nd.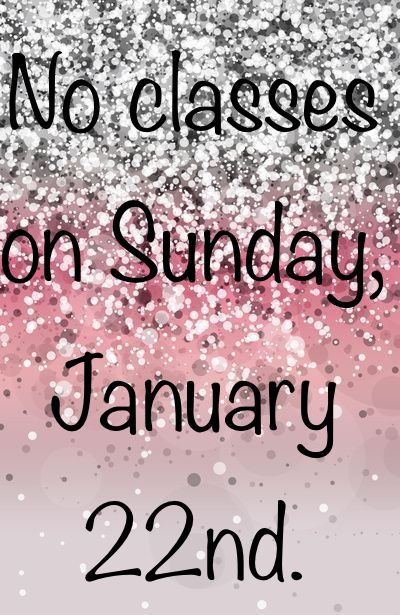 Jan 2017 Calendar for Tiny (Pre) & Wee Petites (K-1st)
Posted: January 19 2017
This is the January 2017 newsletter and calendar for Tiny (Pre) & Wee Petites (K-1st)
Download
2017 Together We Dance (TWD) Info
Posted: January 18 2017
Here is a flyer with the TWD dates that we will be attending this season, it includes which classes will be attending each TWD and the fees for TWD. Dancers fees are usually added to their account 4 weeks prior to the competition, these fees are not on the auto-payments so you will need to go into your dancers account and apply payment to them.
I personally find that going to competition is such a great learning experience for the dancers and families. Our program is about learning dance skills and working together as a team. TWD competitions are one of the most anticipated events of our season. TWD competitions are a place to showcase their hard work and talents.
I'm notifying you of the event dates now so that you can get them on your calendar. Full team attendance is important. If, for some reason, your dancer cannot attend a written note must be give to the director by January 31, 2017. Please know that if your dancer is unable to attend - formation changes will have to be made and your dancer may be asked to practice out of formation in the weeks prior, while the team prepares for the event.
Feel free to reach out if you have any questions.
Download
Jan 14 Annika in the Studio
Posted: January 14 2017
Annika is in the Studio today!
These​ classes ​a​re make-up classes.
Schedule for January 14th
10:00 - 11:00am - > Tiny Kix (Preschool) and Wee Petites (Kind & 1st grade)
11:00am - 12:30pm -> Wee Kix (2nd & 3rd grades), Mini Kix (4th - 6th grades), Bayley and Elektra
12:30 - 2:00pm -> Middle Combo and Senior Combo
Dancers to have with them at rehearsal...
- Hair in a high bun, does not have to be a perfect bun. For our Preschool, Kindergarten and 1st grade dancers if hair is not able to be in high bun other options are a lower bun, pony tail or pig tails.
- Dressed in black - can be leotard, skirt, leggings, jazz shorts, tights, tank top, t-shirt --- if dancers have the Custom leggings, jazz shorts, tank top and jacket that can be worn also. If dancers do not have all blank or the custom gear they can wear a solid color, no need to go buy something.
- NO uniforms are needed.
- Water -- No pop or fruit drinks.
- Healthy snacks - examples...apples, granola bars, trail mix, crackers
- Dance shoes
- Great attitude and ready to have fun!
Info on Annika
- 2nd year staff member at Just For Kix
- Has danced at Just For Kix for 15 years
- 5 year member and MVP of the Brainerd Warrior Dance Team the Kixters
recipient of the Firecracker, Most Outstanding Dancer and Heather Star Habeck Awards
- Attends the University of Minnesota and works at White Bear Just For Kix teaching the placement jazz classes.