Spring Show is May 5!
Posted: April 22 2018
Come watch your favorite Just For Kix dancer at our Spring Show on May 5!
DATE: May 5
TIME: 10:30 AM
LOCATION: WBL HS North Campus
LENGTH: 1.5-2 hours
ADMISSION: $6 Adults, $4 K-12 Students, under 5 years old are free!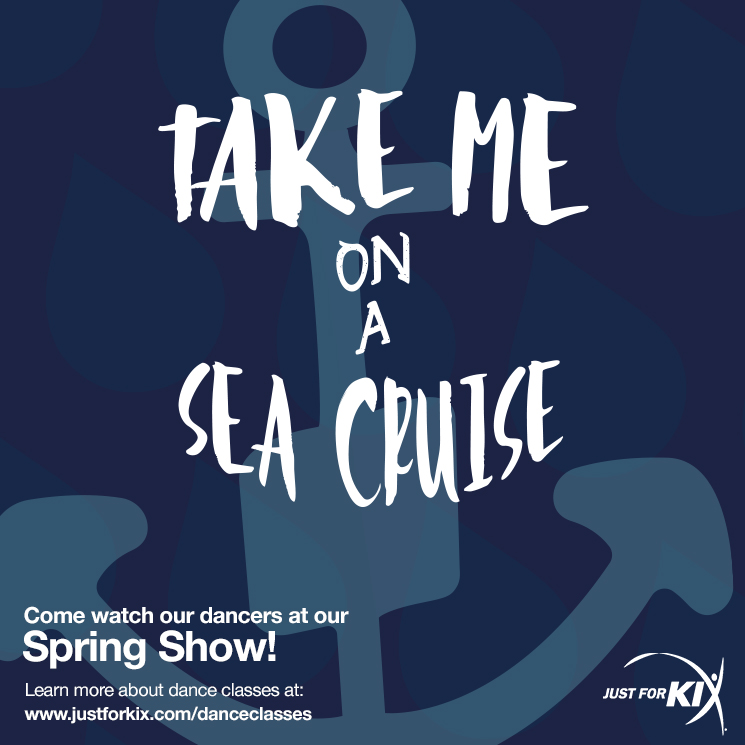 Just For Kix - White Bear Event Calendar
Posted: October 06 2017
Ballet Classes Offered
Posted: August 12 2017
Did you know that Just For Kix - White Bear offers affordable, stand alone, ballet classes with a master teacher? Click on the link above to view our classes and see which ballet class works for you!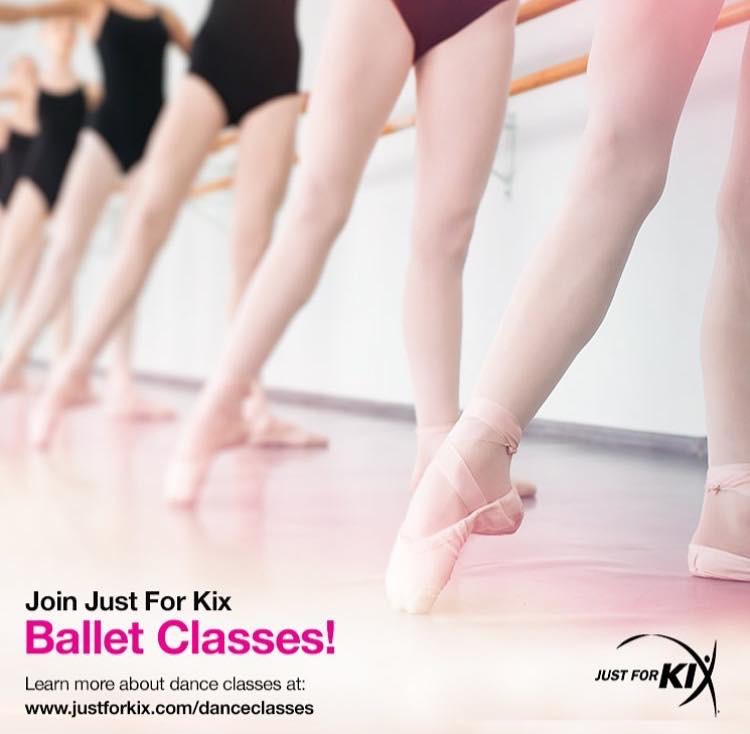 We Love Your Referrals!
Posted: June 25 2017
We have some great prizes to give away to any dancer who refers one or more friends to Just For Kix - White Bear! Check it out! http://tinyurl.com/ydg2yqhk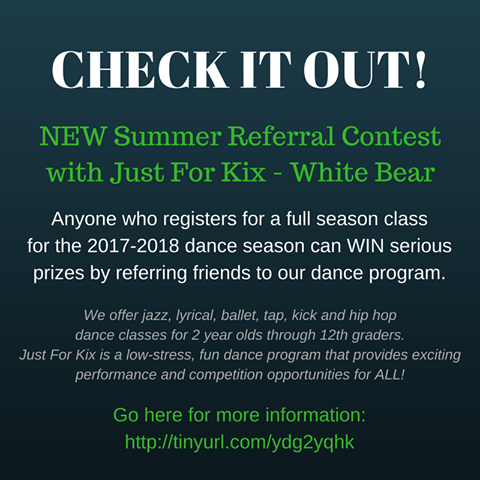 Adaptive Dance for Youth Now Offered!!!
Posted: November 14 2016
Just For Kix offers ADAPTIVE DANCE. These classes are being offered to young members of the special needs community to come together and work as a team. Dancers will work on technique, stretching, and creative movement.
The classes are 30 minutes long and are separated by age - K-6 and 7-12th grade on a month-by-month basis. Cost is $35/month with a $16 registration fee (yearly).
For more information, contact Director Laurisa at 651-653-8539 or whitebearlake_mn@justforkix.com. Please SHARE this information!