Just For Kix - White Bear Event Calendar
Posted: October 06 2017
Ballet Classes Offered
Posted: August 12 2017
Did you know that Just For Kix - White Bear offers affordable, stand alone, ballet classes with a master teacher? Click on the link above to view our classes and see which ballet class works for you!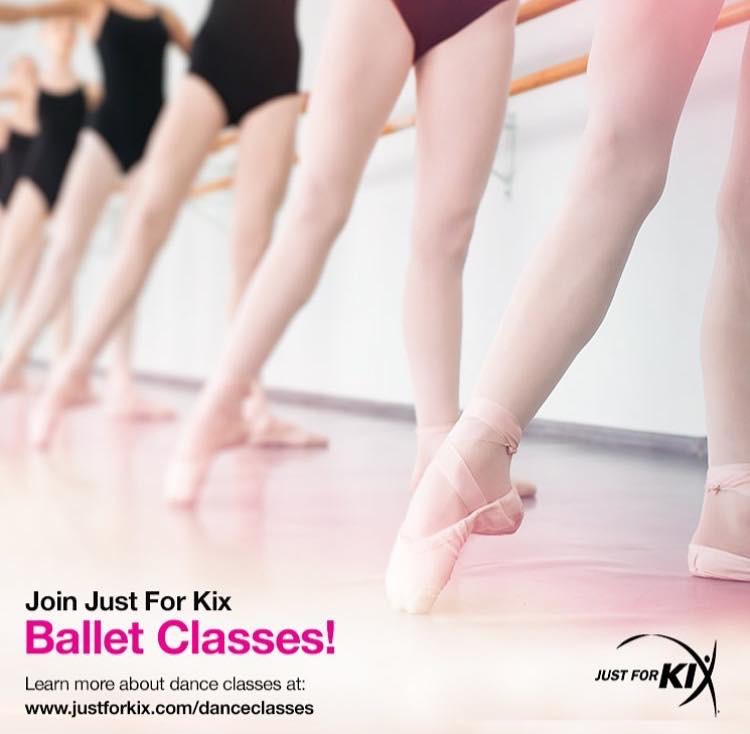 We Love Your Referrals!
Posted: June 25 2017
We have some great prizes to give away to any dancer who refers one or more friends to Just For Kix - White Bear! Check it out! http://tinyurl.com/ydg2yqhk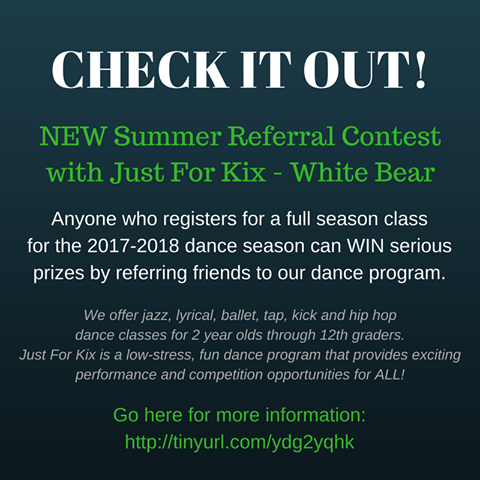 What to wear to class
Posted: August 11 2016
This is a great reference to know how to dress your dancer (or how to advise your dancer) for a Just For Kix dance class. Call us with questions at 651-653-8539.