Just For Kix Tap Dance Classes
Select a State for a Tap Dance Program
Haven't Danced with us Before?
Try a Class with No Obligations.
Try a Class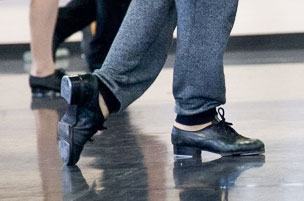 Tap Dance Classes
Tap incorporates dance technical elements using the sounds of tap shoes striking the floor. The sound is made by dance shoes that have a metal "tap" on the heel and toe. Tap dance provides a fun and engaging experience for the dancer and audience alike. Our tap dance classes focus on musicality, timing, and rhythm.
Featuring:
Get Moving! Boosts coordination and endurance.

Self Confidence. Instills a sense of rhythm.
Just For Kix Dance Training Videos
Related Videos