November/December Calendar
Posted: November 27 2016
Download
STMA Activities are canceled= POM RESCHEDULED/ TAP CLASS ADJUSTMENT
Posted: November 18 2016
Good Afternoon,
I have just received confirmation that (if not already announced) STMA activities have been canceled for the evening. Here is the new schedule for tomorrow:
K-5 Pom- 8:30am- Noon
Older Pom- 11:30-3:00pm
I will be providing pizza for the pom participants from 11:30-Noon. Dancers should bring their own beverages.
I'm HOPING that we can run tap from Noon-1pm, but I HAVE to confirm with Jordan first. Please stay tuned for an update.
Meet the STMA Just For Kix Staff- Kaitlin
Posted: August 19 2016
First up is our newest instructor, Kaitlin White!
Kaitlin has studied dance since the ago of 3. She was trained in Ballet, Lyrical, Contemporary, Jazz, Tap, Pointe, Modern, and Partnering at Summit Dance Shoppe in Plymouth, Minnesota. While growing up at Summit Dance Shoppe, Kaitlin participated in various master classes and workshops, traveled to New York City and Chicago to take classes, and competed at local and national. She went on to dance for the University of Wisconsin-Eau Claire's dance team during all four years of college. In her Sophomore, Junior, and Senior year she was named Captain and worked on the choreography team for the routines that took them to Nationals and placed the team in the Top 5 all three years. After completing her degree, Kaitlin returned to Minnesota to work as a teacher in the Buffalo-Hanover-Montrose school district and was also hired as the Varsity Head Dance Team coach to revive the program at the High School. Kaitlin loves being able to share her love for dance with students and hopes to inspire dancers to be the best that they can be.
Kaitlin will be specializing in the technique and skill development of our older dancers by offering a ballet and leaps/jumps/turns class for 6-12 graders, twice a month.
WELCOME KAITLIN!
To sign up for ANY of our classes, go to classes.justforkix.com!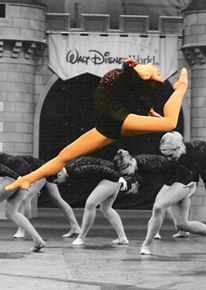 New Classes Added!
Posted: August 18 2016
Please check our schedule at classes.justforkix.com!
We are now offering:
High Kick Precision Dance Classes
Jazz Dance Classes
Hip Hop Dance Classes
Lyrical Dance Classes
Ballet Dance Classes
Pom Dance Classes
Musical Theater Dance Classes
Tap Dance Classes
We are adding some extremely talented dance teachers to our staff! I can't wait for them to share their talents with our outstanding dancers!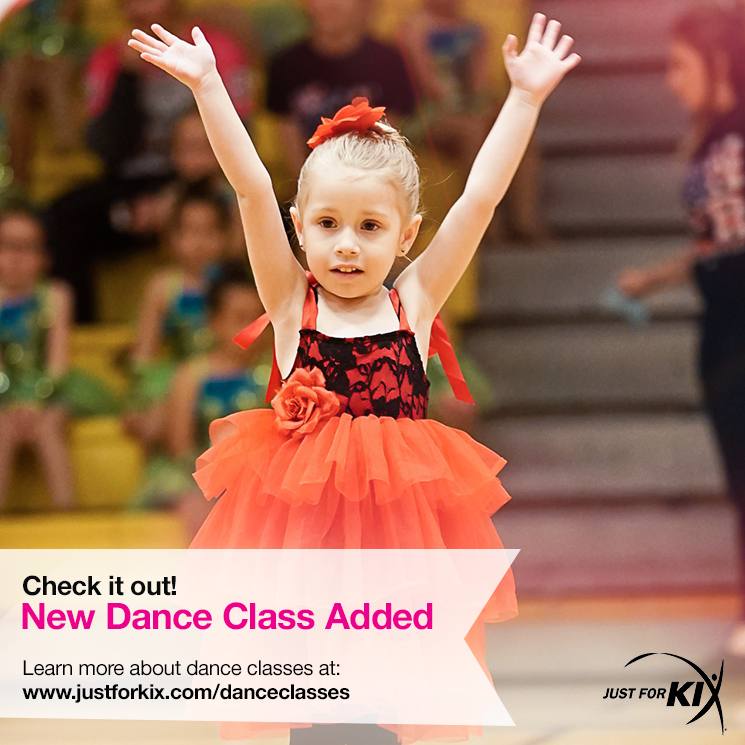 NEW STUDIO FACILITY!
Posted: August 18 2016
We're moving!
We are moving to a 3,000 square foot facility that will now be known as the St.Michael/Albertville Just For Kix Dance Studio.
Now, our facility will match our quality dance instruction and service!!
We will have 2 studios with mirrors, a private bathroom, as well as a lobby area for parents and siblings.
Our new facility will be located at 12155 43rd St NE, St Michael, MN 55376. This is located less than half of a mile from the Holiday Station on Highway 241.
An open house to celebrate our new facility will be held Saturday, September 10 from 9am-Noon. We'll be offering free classes, sizing for uniforms & shoes, and you'll get to meet the STMA Just For Kix staff members. More details to come!
Classes will begin the week of September 12. Look for more class additions to the schedule!