Winter Show Time
Posted: November 28 2016
Come join us in "Counting our Blessings" a dance show featuring all of our amazing dancers! Show will be held on December 11th at Century High School at 2:00PM and 4:30PM.
Tickets
Adults $8
Student $6
Children under 5 are Free.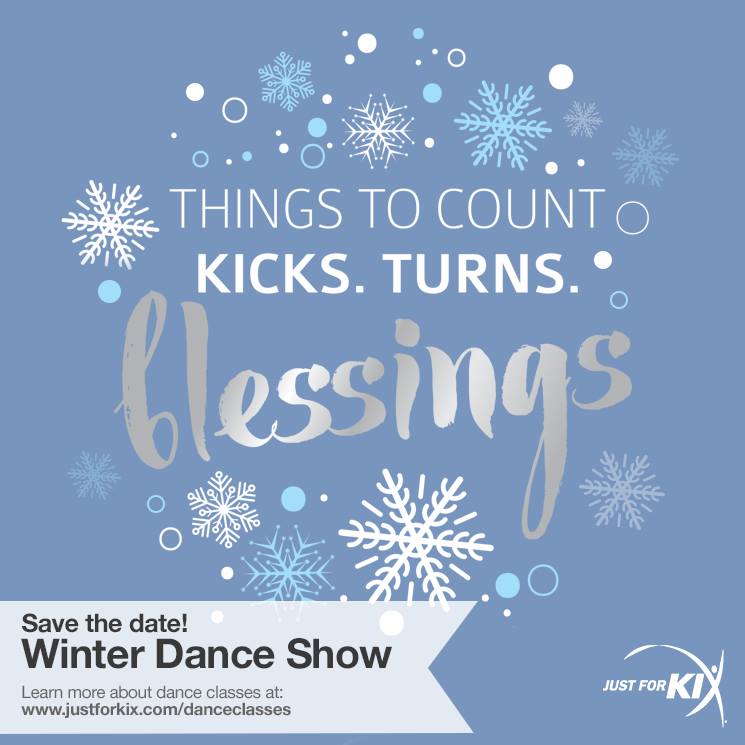 Register Anytime with Just For Kix!
Posted: November 10 2016
JFK DANCE SEASON STARTS OCTOBER 1st!
Posted: September 13 2016