Classes Next Week on Oct. 18th
Posted: October 11 2016
Classes Next Week on Oct. 5th
Posted: September 28 2016
Uniform Orders Due
Posted: September 28 2016
Reminder that ALL uniform orders are due! It will take up to 10 weeks for delivery, so make sure to order today to make sure you have your uniform in time for our first performance.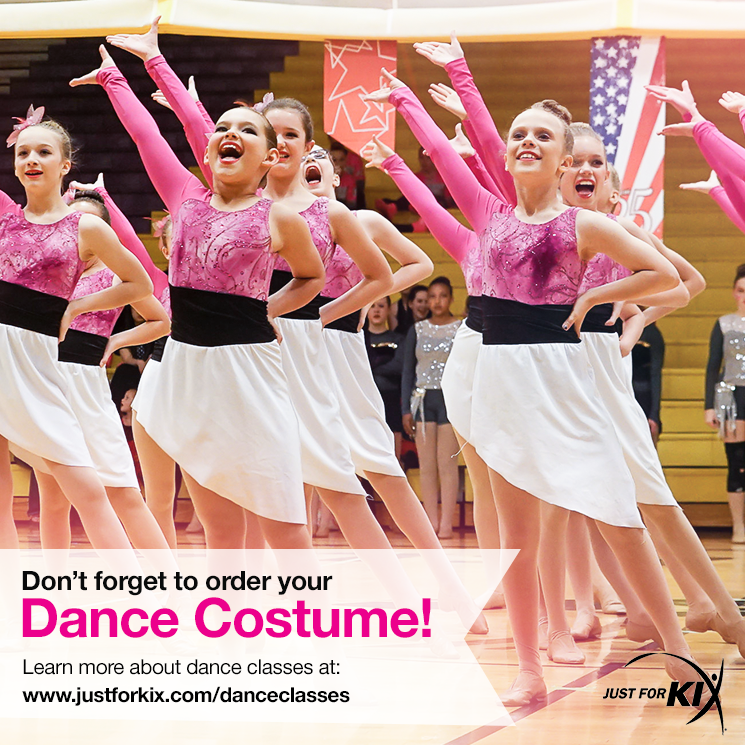 Bring A Friend Night 2016-2017
Posted: September 18 2016
All dancers are encouraged to bring a friend to class on Monday, September 19, 2016.
3:45-4:30pm = Wee Petites (K-1st)
4:30-5:30pm = Wee Kix (2nd-3rd)
5:30-6:00pm = Tiny Kix (preK)
6:00-7:00pm = Mini Kix (4th-6th)
7:00-8:00pm = Hip Hop (4th-12th)
8:00-9:00pm = Junior Kix (7th-12th)