Just For Kix Ballet Dance Classes
Select a State for a Ballet Dance Program
Haven't Danced with us Before?
Try a Class with No Obligations.
Try a Class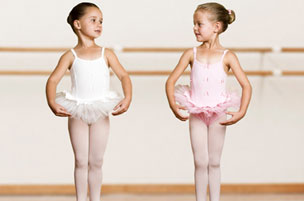 Ballet Dance Classes
Ballet is the cornerstone of all other styles of dance. It is the foundation of dance technique, grace, and elegance. Almost anything you learn in ballet can translate to other forms of dance including kick and jazz. Ballet also teaches skills such as discipline and dedication; the technique required is very specific and requires practice to improve. Ballet helps dancers focus on alignment, strength, balance, flexibility, proper placement, strength, and overall body control. A knowledge of ballet can also make learning other types of dance easier and even allow dancers to excel in other forms of dance.
Featuring:
Get Moving! Boosts coordination, flexibility, and balance.

Focus on strength, placement, and body control.

Dedication.

Self Confidence. Instills a sense of pride and accomplishment, which can boost self esteem.
Just For Kix Dance Training Videos
Related Videos