Registration Contest Going on NOW!
Posted: June 24 2017
Director Kayla is leaving for Brainerd tomorrow morning for the annual Director's Convention. That means it's..... REGISTRATION CONTEST TIME!!!!! All dancers registered for our full season classes by July 10th will be entered into a drawing to win some amazing prizes!!!
Prizes include...
1. A FREE month of dance classes (applies to only 1 full season class and will cover the dancer's January tuition)
2. A FREE pair of dance shoes (will match the style and color of the class costume)
3. A FREE JFK T-shirt
For the 2017-2018 dance season, we will be offering dance classes in ballet, jazz, kick and hip hop! Check out our class schedule on the classes tab and to get registered.
Make sure to share this with all your friends so they have their chance to win.
Summer Dance Classes
Posted: June 05 2017
Register for our summer dance classes!!!! We have summer dance classes available for dancers going into Kindergarten-12th grade. Classes will work on ballet, jazz and kick technique and skills. We will also spend time on flexibility and conditioning. Register today so you don't miss out!!!!
Registration for the 2017-2018 Dance season is NOW OPEN!!!
Posted: April 01 2017
Registration for the 2017-2018 dance season is NOW OPEN! We are excited to be offering a variety of new dance classes for the upcoming dance season. Some of our new classes include ballet dance classes and hip hop dance classes. We will continue to offer kick dance classes and jazz dance classes. Make sure to register today!!!
Check out the 1st day of dance class pictures
Posted: September 16 2016
We took pictures of our dancers on their first night of dance class. Make sure to check them all out on our Facebook page, Just For Kix- Champlin, MN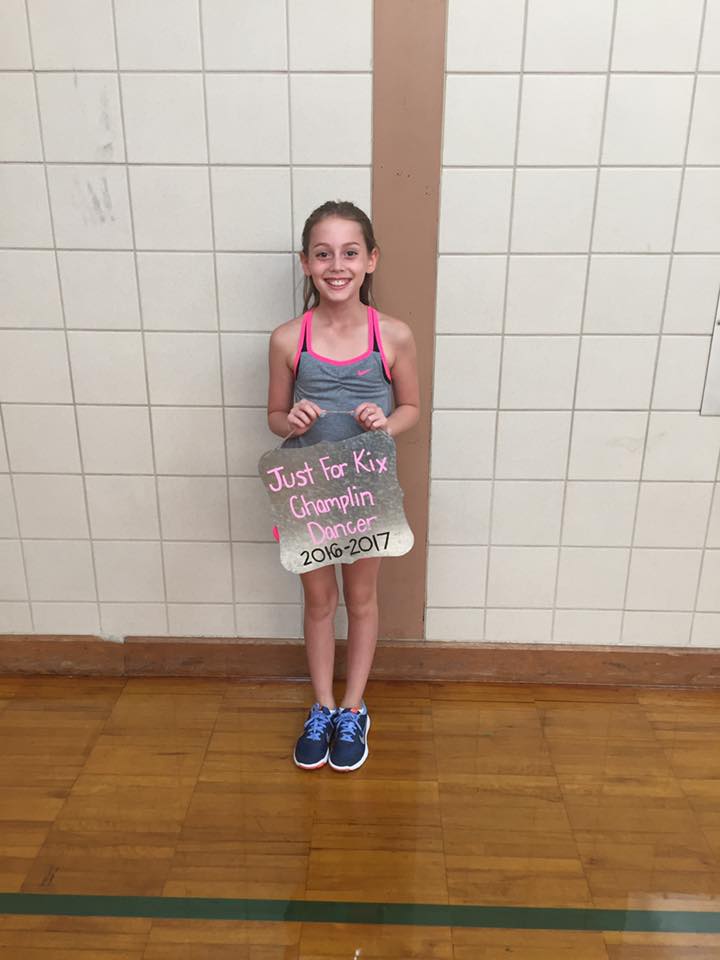 Newsletters & Calendars posted
Posted: August 15 2016
The September-October newsletter and the TuTu Tots September calendar (for Tiny Kix dancers) have been posted in the documents section. Both documents have important information before we start dance classes. It may answer some of your questions, where to park, what to wear, how to get important information. Check them out today!