Do you have a child that is interested in dance?
Posted: July 05 2016
Sign up today with the Hinton Just For Kix. We would love to have your dancer join!
We offer kick, hip hop and other special sessions during our 8 month season with various performance opportunities throughout the year. For more program information visit our website: https://www.justforkix.com/danceclasses/hinton-ia/
Our online registration is opened and will be opened throughout the summer. Classes will start on Monday, August 29th and Tuesday, September 6th.
I strongly encourage you to go online and register for our upcoming season. It will such a fun and memorable experience!
We are asking that if at all possible you do your registration online. classes.justforkix.com
If online registration is not an option for you there is a mail is process listed in the registration packet. (Allow extra time for processing.)

Online features Include:
· Family Login: One login now for your whole family. Add as many dancers to your family account as you would like.
· Recurring Payments: With Recurring Payments, your monthly bill is automatically charged to the credit/debit card you specify. No more late fees!
· Registration Fee is a $16.00 annual fee for the first participant in the family and $9.00 for each additional family participant.
· Receive $1 discount per month per class when 4 or more months are paid in advance.
Monthly Class Fee Changes for the 2016-2017 season:
Class fees for a 45 minute to 1 hour class will be $31.00 a month.
Class fees for a 30 minute class will be $28.00 a month.
If you have any questions regarding the fees, please let me know.

Class Information for Pre-School (Age 3-5):
Pre-School (Ages 3 to 5):
There will be two Tiny Kix classes next year, both ages 4 to 5. Your dancer must be 4 by September 1st in order to participate these full season classes.
For dancers age 3, we will be having two sessions of six week classes this next season. One before the Winter Show and one before the Spring Show. (Please see class schedule for dates and times.)
The two sessions are listed as two separate classes when registering online. If you plan to participate in both, you will need to sign up for both.
Please note, the Teeny Kix (3 year old session) will have the same uniform for both of the sessions but it will only be used for 1 year.
If you have any questions regarding which class your dancer needs to be in, please feel free to contact me.

Uniform Information:
DO YOU HAVE TO BE SIZED/ORDER A UNIFORM IN THE SPRING TO BE ABLE TO REGISTER NOW?
NO, YOU CAN REGISTER SPRING AND BE SIZED/ORDER YOUR UNIFORM IN THE FALL.

This year, Just For Kix is asking parents to hold off on ordering jazz shoes until end of the summer/beginning of fall as they are reworking the jazz shoe. There will be new try-ons for sizing coming out this summer. The sizing will be different and more consistent with the dancers regular shoe size. These new shoes are going to be amazing and a better fit!
Teeny Kix, Tiny Kix #1 & Tiny Kix #2 dancers may order their ballet shoes anytime.

We have a "Meet & Greet" in the fall. This will be a time to meet the director, ask questions and be sized for uniforms. The date for the fall "Meet & Greet" will be determined soon. Please watch our website for this date to be annouced.
For any questions, feel free to contact Bree Vonheeder at hinton_ia@justforkix.com or 712-301-3555.

Assistant Wanted!
Posted: July 05 2016
We are looking for an enthusiastic individual who is great with young kids to be an assistant for dance classes this upcoming season! Dance experience is required. Hours will be in the evenings. Our program runs from the end of August to beginning of May. Please contact Bree Vonheeder at hinton_ia@justforkix.com for more information.
Thank you dancers & parents for a wonderful season! See you next year!
Posted: April 26 2016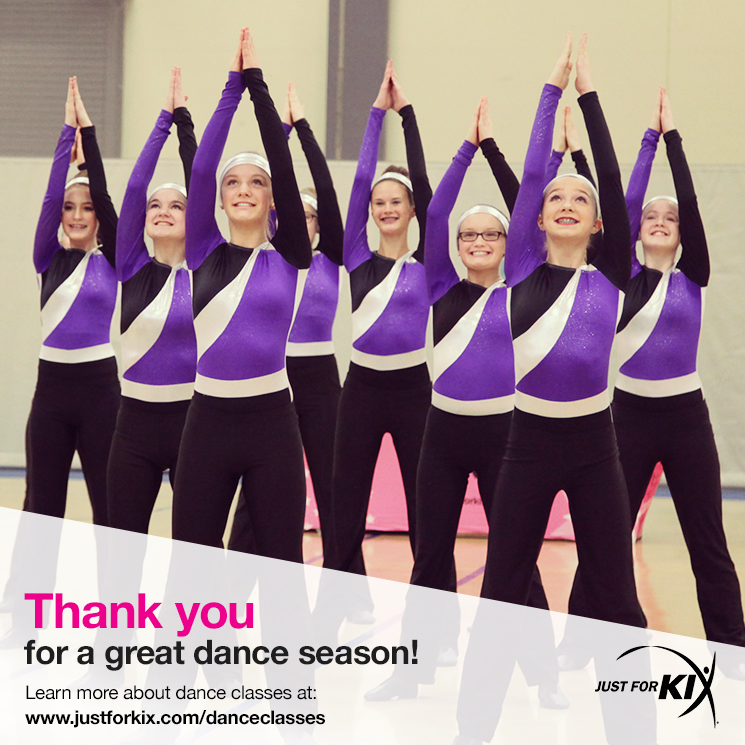 Last Classes of the Season
Posted: April 26 2016
Monday, May 2nd & Tuesday, May 3rd will be out last classes of the season.
Parents, please check your e-mail after Thursday (April 28th) for more information.
Thank you for a wonderful season!
We look forward to seeing you next year!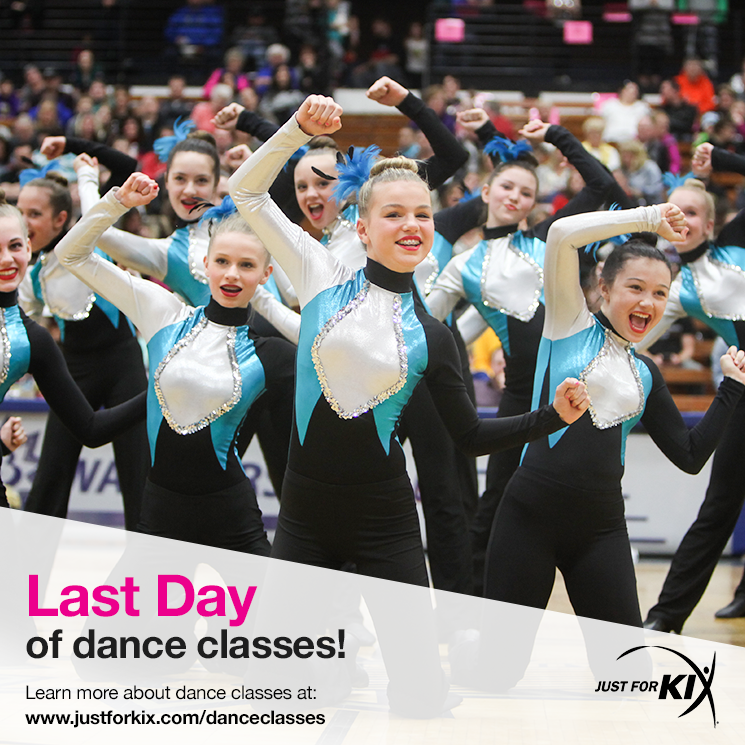 SPRING SHOW!
Posted: April 26 2016
Come see the Hinton Just For Kix "Trained in the USA" Spring Show on Sunday, May 1, 2016 at the Hinton Elementary School Gym. The show will begin at 4:00pm. (Doors will open at 3:30 PM) All classes will participate including a K-3rd Hip Hop & a Mother/Daughter routine!
Admission is at the door: $3.00 Adults $2.00 Students (5 & Under is Free)
The dancers have been working very hard to put on this show!
HOPE TO SEE YOU THERE!