CLASSES CANCELLED
Posted: May 08 2017
MONDAY, MAY 8, 2017
Mini Kix, Mini Jazz & Wee Petites 1 dance classes cancelled today due to family medical emergency. Classes are rescheduled for TUESDAY, MAY 9TH. Wee Petites 1-5:45-6:30pm. Mini Kix-6:30-7:30pm, Mini Jazz-7:30-8:15pm. ALL JR/SR CLASSES (starting at 6:00pm) will be held as usual on Monday, May 8th.
WEATHER CANCELLATION
Posted: January 10 2017
Classes are cancelled on Tuesday, January 10th due to winter weather. We are currently working on rescheduling classes as soon as possible. Emails and texts will be sent when a makeup date is rescheduled.
Thank you & stay safe!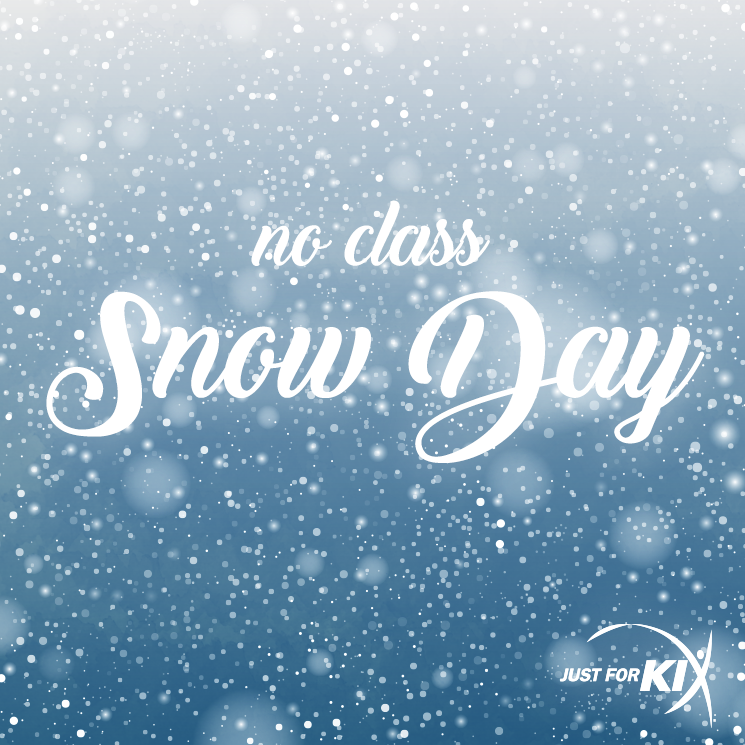 CLASSES CANCELLED 12/6/16
Posted: December 06 2016
CLASSES CANCELLED - TUES, NOV 22
Posted: November 22 2016
Due to icy road conditions and Minnewaska Area Schools being closed on Tuesday, November 22nd, all JFK classes are cancelled. Classes are RESCHEDULED for THURSDAY, DECEMBER 1ST - SAME CLASS TIMES as usual. (Coach Vanessa's classes are TENTATIVELY rescheduled for this date. Coach Melissa hasn't been able to confirm with her yet.)